Instructional Technology Resources for Faculty
Welcome, Colleagues! Here are some instructional technology resource videos & links to assist you as a Faculty member at Trinity.
Moodle
Welcome to using Moodle as a Faculty member at Trinity! Below are a couple of videos to get you started and many more links below to send you on your Moodling path!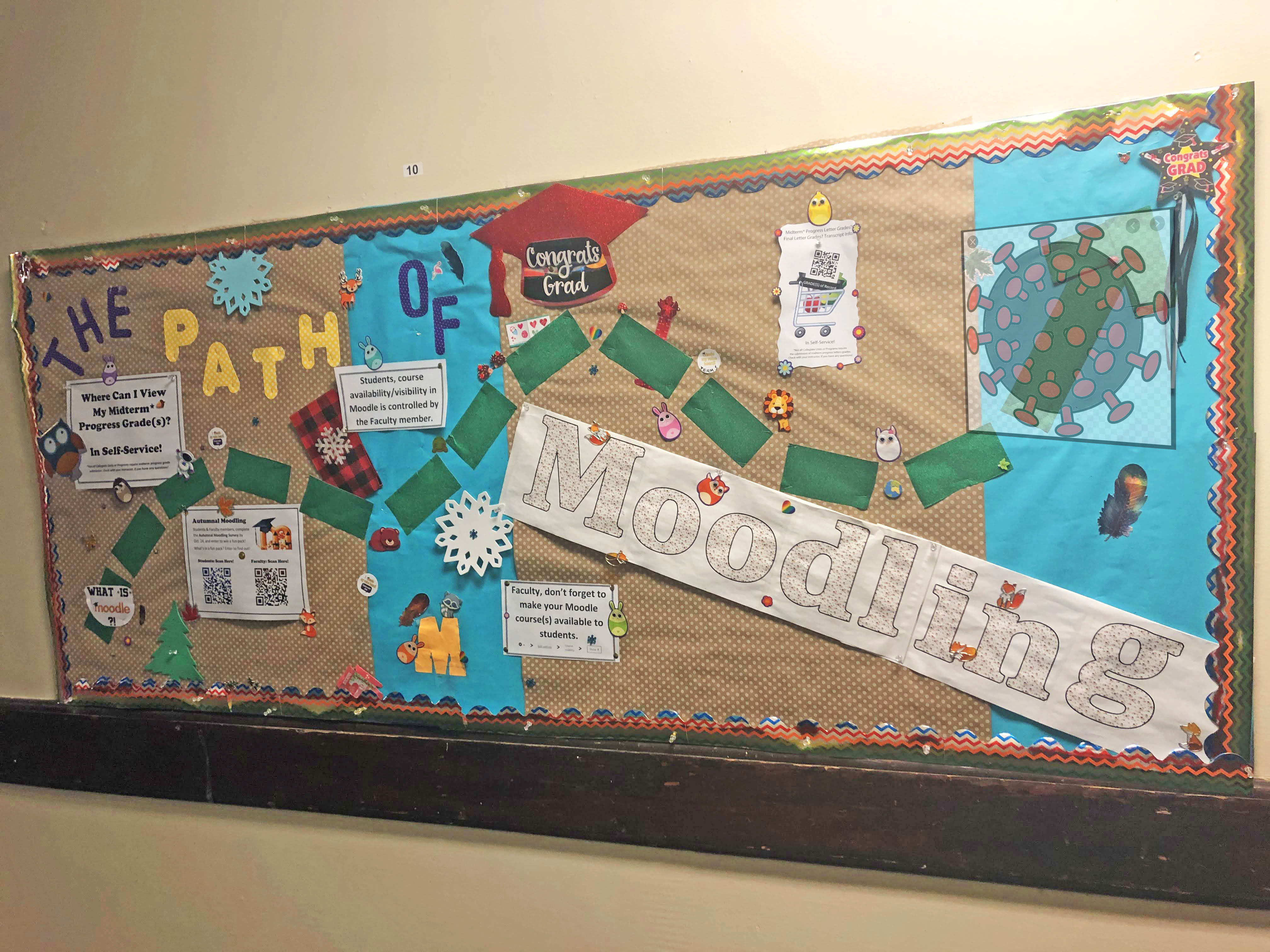 Moodle Main Page
Uploading Your Syllabus
Additional Moodle Videos & Resources
Moodle Faculty Training Courses:
Basics | Advanced | Online*
Moodle Faculty Resource Course Spaces:
Gradebook* | Quizzes* | Additional Remote Resources*
Summer 2020 Professional Development+
New Faculty Resources*
*If you are a faculty member and not enrolled any one of these courses, please submit a Moodle Support Help Desk request to be enrolled. Remember you must be logged into Moodle to view your courses.

+If you are a faculty member and are not enrolled in this course, please reach out to Assoc Provost Debbie Van Camp to be enrolled.
Please note: all users with Trinity '@students.trinitydc.edu' email addresses will see a Learners' set of resources including:
Learner Orientation to Moodle | Additional Student Remote Resources | Library Orientation
Starfish
Zoom
Adding a Virtual Background in Zoom
Download the flipped Zoom background files from Moodle for Online 2020 > Connection section!
Sharing a Zoom Recording
Login to Trinity's Zoom account (https://trinitydc-edu.zoom.us).
In the left column, click on the 'Recordings' option.
Locate the recording you wish to share. (If you cannot locate it, make sure you are in the tab for the way you saved the recording: Cloud vs. local computer).
Click the 'Share' button to the right.


In the settings pop-up window, locate and click on the 'Copy sharing information to the clipboard.'
Then, click the 'Done' button in the bottom left.


You should now have the URL to put in Moodle to share with your students. You can do that a number of ways:
Add as text directly to the main course page
Post to the 'Announcements' forum
Send out as a Quickmail email or Quickmail Moodle message
Last modified: Thursday, August 13, 2020, 1:39 PM